Last week I attended and gave a talk at FrenchKit in Paris, France. As expected, it was an amazing conference — especially considering it was the first FrenchKit ever. I think the organizers are already thinking about FrenchKit 2017, so keep an eye out and definitely go if you can. I know I will.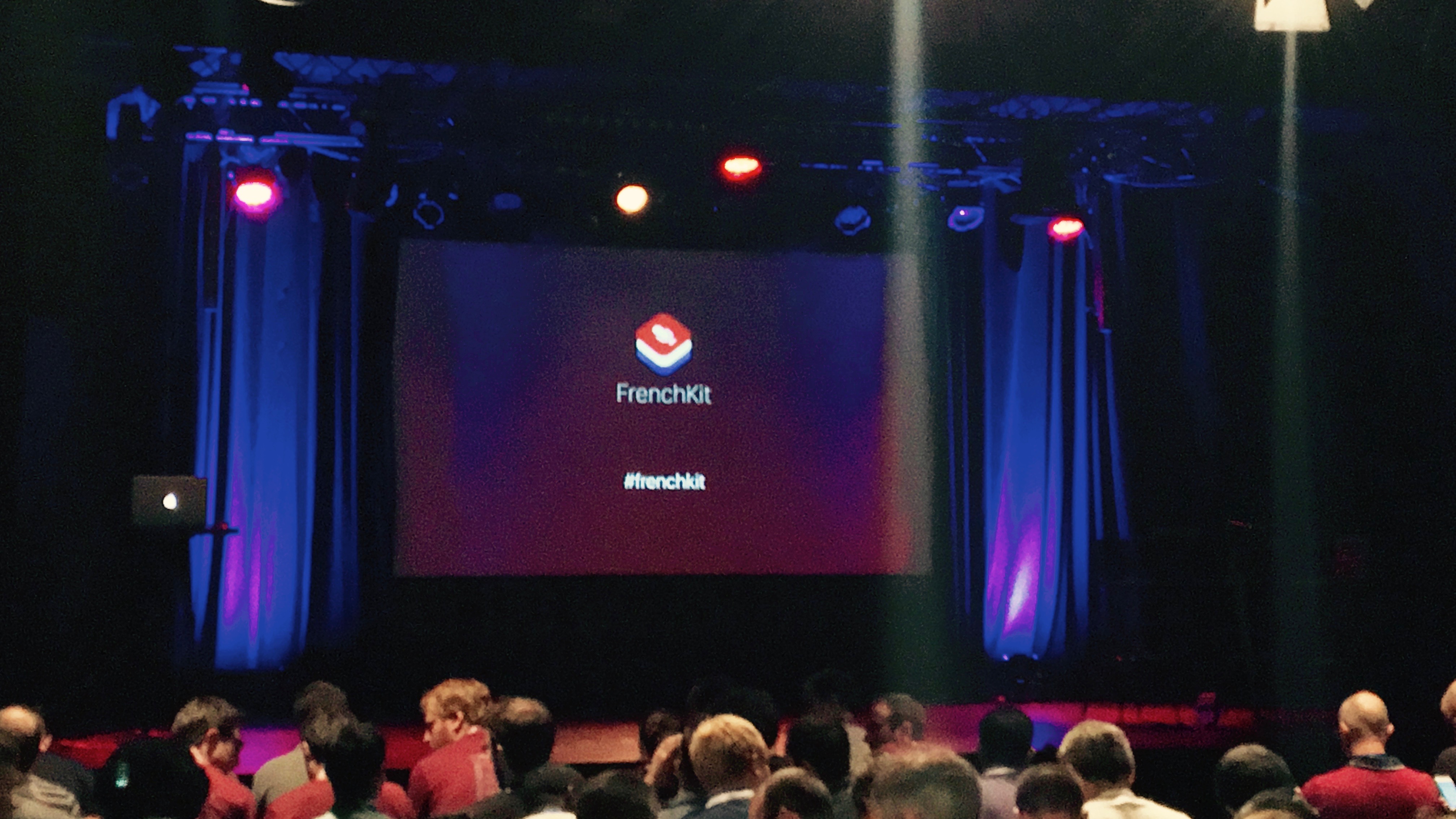 Talk
The slides from my talk are on Speaker Deck and the project mentioned in the talk is on GitHub. I'll be writing another, in-depth post on the swift-proposal-analyzer next.
Highlights
I'm not sure if I could articulate this better than Rob Napier, so just read his post, and mentally paste it here. 😄 Always, these indie conferences are about the people — and the people at FrenchKit were awesome. We do not often have the opportunity to meet people from our community face-to-face, so it's a special occasion when we do.
Aside from the fantastic lineup of speakers, I got to meet Bas Broek (@basthomas) who has been contributing to Swift Weekly Brief, as well as Sébastien Duperron (@liquidseb) who contributed significantly to JSQCoreDataKit (which I wrote about before). There were many other great folks (including a few users of JSQMessages), but definitely too many to list here.
The organizers opened with a mock Apple-esque keynote. It was hilarious and I hope this part was also recorded. The conference closed with 🧀 and 🍷 (of course) and a fun pub quiz. We had a good time with lots of laughs.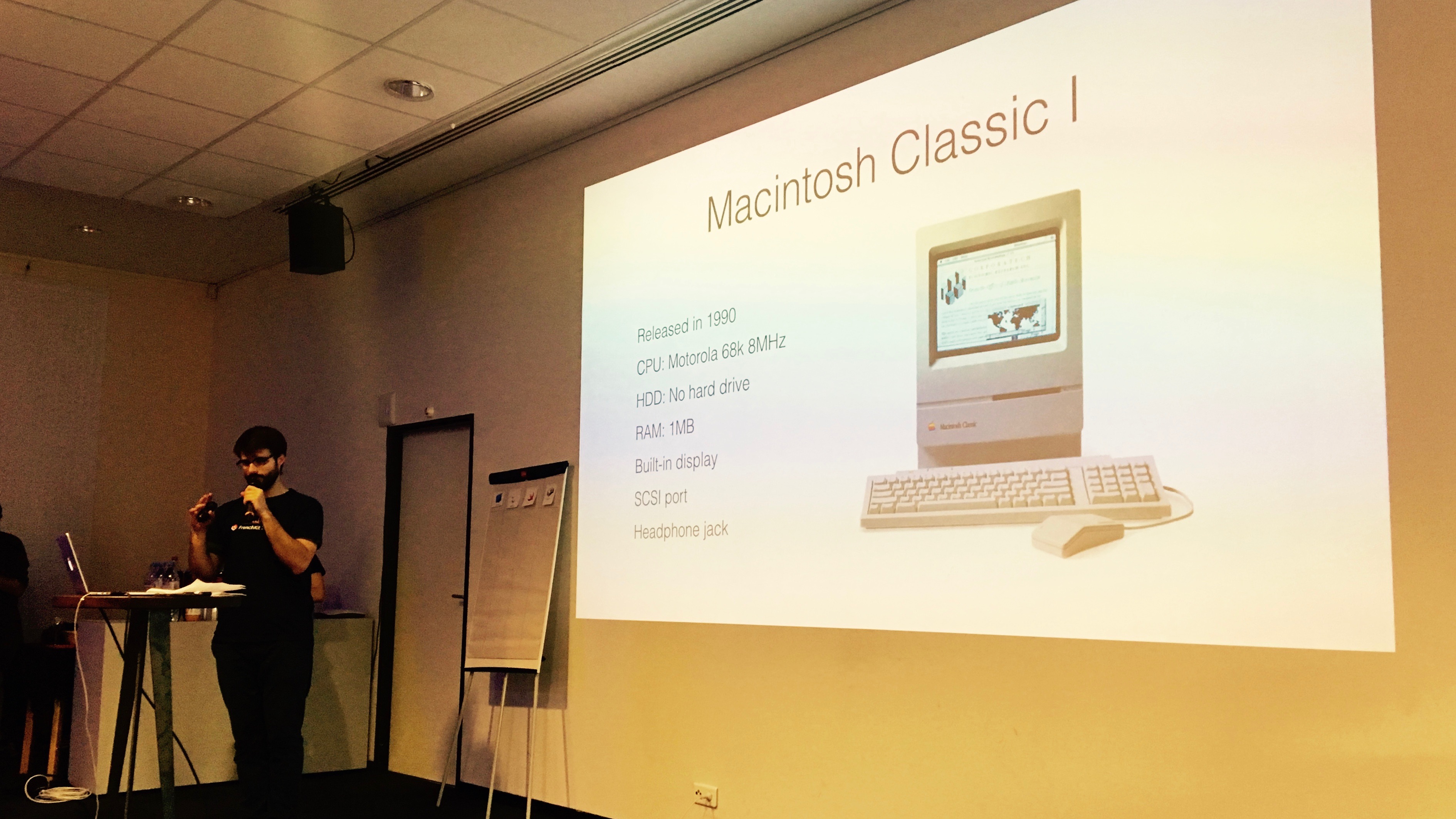 Thanks
I can't say thank you enough to Simone, Michel, Nicolas, Mathieu, and everyone at Xebia who helped make this conference great for everyone. Until we meet again, let's keep chatting on Twitter and coding together on GitHub.