Curriculum Vitae
Last updated: July 2023
After working for a number of years as a full-time employee at various companies, I went independent at the end of 2019. I'm currently focusing on my own apps and open source projects while doing freelance and contract work for various clients.
Need an iOS developer? I am available for hire for freelance and contract work for iOS. If you are interested in working with me, you can learn more here.
I'm working on a number of side projects, indie apps, and open source projects. You can find an overview of my projects here. My open source projects are hosted on GitHub, and my indie apps are available at Hexed Bits.
I have spoken at conferences and meetups around the world to share my thoughts, ideas, and experiences about programming, software, and community — particularly open source, iOS, Swift, and Objective-C. You can find a complete list of my talks here, including slides, videos, and sample code.
try! Swift India, Bangalore 🇮🇳 — 19 Nov 2017
iOS Conf Singapore, Singapore 🇸🇬 — 19 Oct 2017
WWDC Swift Panel, San Jose 🇺🇸 — 06 Jun 2017
Swift Summit, San Francisco 🇺🇸 — 08 Nov 2016
FrenchKit, Paris 🇫🇷 — 23 Sep 2016
Forward Swift, San Francisco 🇺🇸 — 28 Jul 2016
WWDC Swift Panel, San Francisco 🇺🇸 — 13 Jun 2016
try! Swift Tokyo, Tokyo 🇯🇵 — 04 Mar 2016
Swift meetup (SLUG), San Francisco 🇺🇸 — 28 Jan 2016
Swift meetup (SLUG), San Francisco 🇺🇸 — 14 Apr 2015
Swift •
Objective-C •
iOS SDKs •
C •
C++ •
JavaScript •
HTML •
CSS •
SQLite •
MySQL •
Ruby •
Java •
Git •
Mercurial •
CI/CD
Volunteer
Oakland, CA • Jan 2019 — Apr 2020
Volunteered directly with former Black Panther, Aunti Frances Moore. The Self-Help Hunger Program is run primarily by Frances. She provides a meal every Tuesday at Driver Plaza in North Oakland. My primary role was cleaning up and washing dishes. You can learn more here.
Instructor
Oakland, CA • Aug 2018 — May 2019
Taught high school students how to code using HTML, CSS, and JavaScript at Emiliano Zapata Street Academy. Code Nation equips students in under-resourced high schools with the skills, experiences, and connections that together create access to careers in technology. Their entire curriculum is on GitHub. Note: Code Nation was formerly named ScriptEd.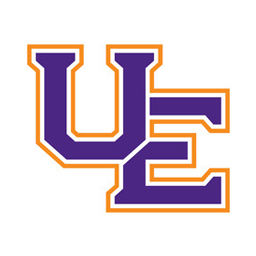 B.S. Computer Science
Evansville, IN • Aug 2008 — May 2012
Mathematics minor, graduated Cum Laude, GPA 3.56.
Awards, scholarships, and notable activities listed below.
Senior Design Award in Computer Science, 2012.
Awarded for best senior project in Computer Science, judged by local industry members and university professors.
Class of 1927 Golden Anniversary Award in Engineering and Computer Science, 2012.
Awarded to one student for Outstanding Leadership and Service to the Campus Community at UE, nominated by the dean of the College for Engineering and Computer Science.

Dean's List, 2008-2012

ACM Chapter President, 2010-2012

ACM Collegiate Mid-Central Regional Programming Contest, 2010-2011

Kappa Mu Epsilon Mathematics Honor Society, 2010-2012

University of Evansville Academic Scholarship, 2008-2012

Study Abroad: Harlaxton College — Grantham, England — Fall 2009

Study Abroad: Amauta Spanish School — Cusco, Peru — Summer 2009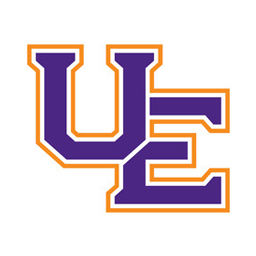 Computer Science Supplemental Instructor
Evansville, IN • Sep 2010 — May 2012
Tutoring funded by the Computer Science department.
Tutored students in Computer Science classes who desired help outside of class.

Coordinated with professors on class material that needed to be revisited during tutoring sessions.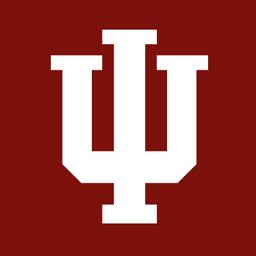 Visiting Undergraduate Research Fellowship
Bloomington, IN • Aug 2012 — Jul 2013
Visiting Undergraduate Research Fellowship (VURF) in Cognitive Science. Awarded to only one or two students each year. I took graduate-level courses, earning a 3.60 GPA. I worked on the following research projects.
Advisor: Dr. Randy Beer. Researched evolutionary algorithms, evolutionary robotics and dynamical systems approaches to behavior and cognition. Developed software to support the evolution of model agents controlled by continuous-time recurrent neural networks that exhibited minimally cognitive behavior.
Advisor: Dr. Colin Allen. Joined the Indiana Philosophy Ontology (InPhO) Project development team in building new and improving existing mechanisms for facilitating expert feedback in digital philosophy that utilize crowd-sourcing techniques in order to improve the InPhO model. The InPhO Project is an attempt to model the discipline of philosophy, which leverages expert knowledge by augmenting it with machine reasoning.
Advisor: Dr. Rob Goldstone. Developed an iOS app to facilitate research in collective decision-making. The app is a game that prompts users to answer various trivia questions, after which all responses are displayed and each user has the opportunity to re-evaluate his or her answer based on the group's collective response.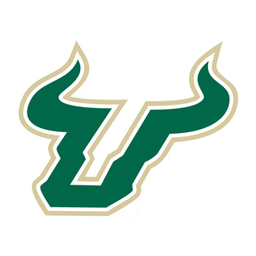 Undergraduate Researcher
Tampa, FL • Jun 2011 — Aug 2011
Research experience for undergraduates (REU) summer program, funded by NSF. I conducted research in Ubiquitous Sensing under the supervision of Dr. Jay Ligatti and Dr. Larry Hall.
Researched mobile mapping applications and mobile device sensors.

Developed a trail mapping application for Android OS that uses only sensor data, not GPS, to map trails in real time.

Produced a research paper and poster on the project.

Awarded 1st place in the REU Poster Competition.

Presented at Math, Engineering and Science Conference (MESCON) 2012 at University of Evansville.